AHLAN FOODPRENEURS, established in 2008 in Chennai, one of India's dynamic metro cities, began with its flagship outlet, Palmshore, located in Santhome, Chennai. Over the years, AHLAN FOODPRENEURS has evolved into one of the most trusted restaurant group in Chennai overseeing three distinguished food brands and cultivating a strong presence with a network of over 20 outlets in four southern states of India.
Dedicated to culinary excellence and unparalleled dining experiences, we have earned a reputation for exceptional service and innovative gastronomy. Our commitment to quality and customer satisfaction has been instrumental in our
growth and success.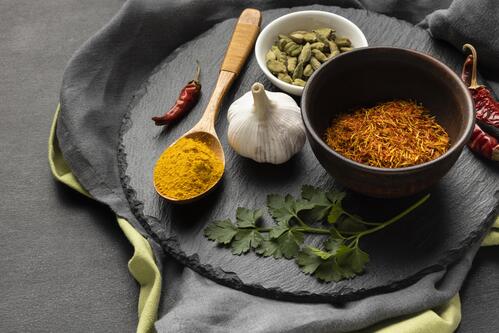 At Ahlan Foodpreneurs, our commitment to quality is the foundation of our success. We strive to exceed our customers' expectations by consistently delivering delicious, flavorful, and freshly prepared halal meals. Our team of dedicated chefs and staff adhere to stringent quality control measures to ensure that every dish meets the highest standards of taste and presentation. We take equal pride in the quality of service we provide to our valued patrons. Our staff is trained to offer exceptional hospitality, making dining at our restaurants a memorable and enjoyable experience. We source the fi nest halal-certifi ed ingredients, and our state-of-the-art kitchens employ modern cooking techniques to preserve the authentic flavors of our diverse cuisines. Continuous improvement and customer feedback are essential elements of our quality policy, as we aim to evolve and innovate to meet the changing tastes and preferences of our customers.
At Ahlan Foodpreneurs, we take the health and safety of our customers very seriously. Our hygiene policy is a cornerstone of our operations, encompassing strict measures to maintain a clean and sanitary environment in all our establishments. Our well-trained staff follows comprehensive hygiene protocols, including regular handwashing, use of gloves, and proper sanitation of all food preparation areas. We maintain high standards of cleanliness throughout our kitchens, dining areas, and restrooms, ensuring a pleasant and safe experience for our guests. Additionally, we prioritize the use of fresh and hygienic ingredients, adhering to food safety guidelines to prevent any contamination and uphold the trust our customers place in us. Your well-being is our top priority, and we are committed to providing you with a dining experience that is both enjoyable and worry-free.
Better yet, call us
We love our customers, so feel free to call us during normal business hours.